Handmade Chunky Knit Blanket
$179.94 $89.97
"This chunky knit blanket is like a giant hug on a chilly day!"
Made of high-quality fabric blend of polyester and cotton, it is extremely soft and breathable

Hypoallergenic and anti-bacterial

,

 it won't cause skin itchiness or irritation 

It is temperature and hear rate regulating which assists in getting better sleep quality
Gives an instant feeling of happiness and luxury as it keeps you cozy when temperature drops
It is not patterned and is available in 14 lovely colors to match up your interior from shabby chic to contemporary
Adds a touch of elegance, romance, warmth, and sophistication to your space, perfect for your bed, couch, chair, crib, table, and more
A unique and thoughtful gift idea for housewarming, wedding, anniversaries, birthdays, and more
There's a reason why giant hand-knit blankets are taking the internet world by storm. They are ridiculously cozy especially on chilly days. In fact, you might be tempted to remain snuggled up in this blanket all day, instead of going to work or wherever you need to be. 
Now if you want one, you're either gonna have to learn knitting using your arms  OR spend hundreds of dollars on those crafty websites. Well, here's your chance to own one without breaking the bank (and sweat!)
Made of the softest and gentlest fabric, indulge in a  woolen hug that'll keep you warm and cozy even when the weather outside is anything but. Throw it over yourself or cuddle with your loved one (or pets for that matter) for an instant dose of happiness. It will make watching movies or reading a book all the more pleasurable!
As if that's not enough, this blanket also makes for a great decoration idea. Simply drape it over a chair, your bed, on the table top for an instant style statement! 
Available in a variety of colors and sizes to suit your purpose, make sure you have one when the weather turns cold and the leaves start turning!
What does the package include?
1 x Handmade Chunky Knit Blanket
Is this machine washable?
We recommend dry clean Only. Do not iron and lay flat to dry. 
Is it prone to shedding and piling?
Flyaways, piling, and a little bit of shedding is normal with this kind of fabric so we recommend to take extra care for it.
Is it gentle enough for kids and babies?
Yes.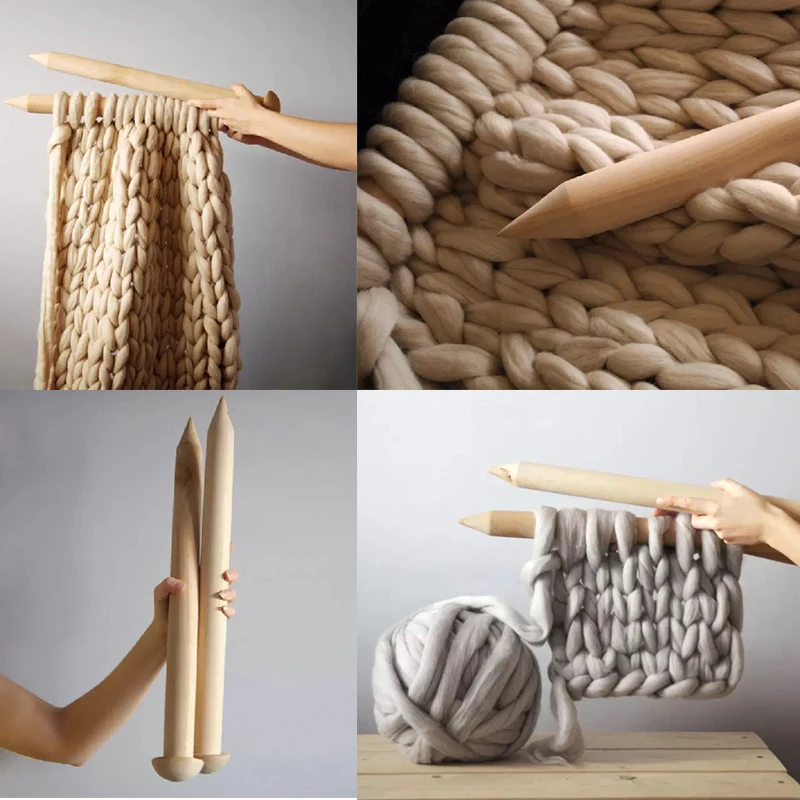 Worldwide Delivery
Because our products are so unique, innovative and desirable, you can expect to wait between 14 and 38 days for delivery. This is in the worst case and you'll often receive your stuff much sooner.
Don't worry - we ALWAYS make sure that your order comes with a Tracking Number so you can keep an eye on it every step of the way.
Ordering stuff online can be risky and daunting. We get that. This is why StarBox offers you 24/7 support and a no-questions-asked money-back guarantee. Don't hesitate to get in touch if there's anything we can do to make your StarBox shopping experience a great one.
Extremely High Demand: Expect 2-4 weeks for it to arrive (to be safe). Limit 4 per person!